With cheap overseas imports flooding the Australian market, and ever-increasing pressure being put on finance and purchasing staff to save every last dollar, incredible stress is being placed on local Australian materials handling companies.
In this race to the bottom, it's sometimes easy to forget that there are significant benefits of buying Australian Made.
Quality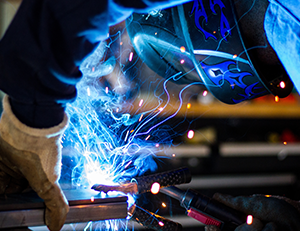 Almost without exception, cheap overseas imports such as forklift attachments, crane lift attachments and drum handling equipment are of inferior quality to locally designed and manufactured metal fabrication.
Cheap imports may not comply with rigorous Australian Standards, and are often made from lesser grade materials with minimal weld conformance. Welding is an expert skill and it is questionable whether the fabricators in some nations are trained to certificate and code level, unlike in Australia.
Inferior products are more likely to break, require repairs, damage stock, or even injure or cause the death of an employee.
What might seem like a bargain or short term cost saving could quickly become a costly piece of equipment.
Safety
In the materials handling game, cheap goes hand in hand with a drop in safety standards. Forklift attachments being used in Australian businesses are required to comply with strict Australian standards.
Forklift attachments must conform to Australian Standards AS2359.1 (forklift attachments), along with AS1170 (load capacity) and AS3990 (mechanical equipment).
Similarly, lifting devices such as crane cages must comply with Australian Standard AS4991 (Lifting Devices).
The risks of using faulty or non-compliant lifting equipment can include criminal prosecution, fines, goods and property damage, worksite delays, testing costs, and loss of reputation.
Supporting local business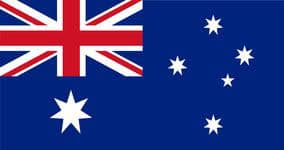 When a previously successful Australian manufacturing company folds, it can have a ripple effect on the market in terms of jobs, economic certainty and loss of local expertise.
Buying Australian made steel products not only guarantee quality and safety, but it could also mean that we as a nation retain expertise in this valuable industry, have the ability to employ your children as apprentices, and maintain the quality standards that we expect as a nation from Australian made products.
ALWAYS buy from a quality metal fabricator who uses an engineer to ensure their forklift and crane lifting attachments comply with Australian Standards.
Further Reading:
Is Your Crane and Forklift Attachment Welded Correctly?
Is Your Crane Lifting Attachment Safe?
Quality Container Ramps Can Take the Load
Avoid Fines and Accountability issues with the Right Lifting Solutions