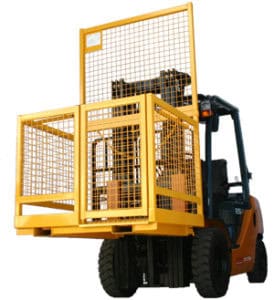 Bremco manufactures high quality forklift attachments for the warehouse, manufacturing and transport industries, enabling a traditional forklift to become a more productive materials handling device.
Our extensive range includes:
Our forklift attachments are designed, tested, and manufactured to Australian Standards in our Australian workshop. We offer fast quotes and can deliver Australia-wide.
Bremco can also custom manufacture forklift attachments and extensions to your engineering requirements in our Australian workshop.
Contact Us now for a free quote or to place an order.
What are forklift attachments?
Forklift attachments attach to a forklift and allow extremely heavy items to be loaded, unloaded, and transported throughout a facility.
What do forklifts do?
A forklift, also called lift truck, fork truck, fork hoist, and forklift truck, is a powered industrial machine used to lift and move materials over short distances. Forklifts are commonly used an indispensable in manufacturing and warehousing.
What types of forklift attachments are there?
There are many types of forklift attachments including forklift jibs, forklift safety cages, forklift drum handling, forklift carpet poles, forklift container ramps, forklift spreaders, forklift bin tippers and forklift broom attachments.
What is the Australian Forklift attachment standard?
The Australian Standard for forklift attachments is (AS2359.1 Section 12) which sets out the usage requirements for the safe operation of forklift attachments.
What attachments for forklift are suitable for towing?
A forklift towball jib is suitable for most forklifts and serves a dual purpose: 1. Use it as a 'slip on' attachment with safety chain and hook style, and, 2. Use the towball fitting to assist with the movement of standard hitch trailers. Further information: www.bremco.com.au/forklift-towball-jib