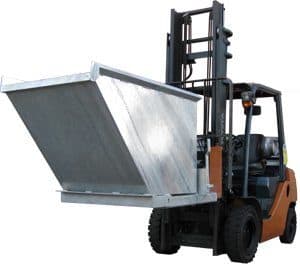 We manufacture high quality, Australian made forklift tipper bin attachments and dumpers to safely and effectively tip your rubbish, rocks, gravel, or wheelie and recycling bin load.
Our range includes:
Forklift Bin Tippers
Bottom Dump Bins
Bulk Bin Tippers
Recycling Dump Bins
Wheelie Bin Tippers
Scrap Hoppers
Designed and manufactured in accordance with the relevant Australian Standard, Bremco bin tippers allow you to confidently and efficiently dispose of a wide range of products and waste.
At Bremco, we take pride in our Australian engineered and manufactured products. If you're not satisfied, we offer a money back guarantee on our work and we can deliver Australia-wide.
We can also custom design forklift bin tippers, dumpers or custom hoppers to your requirements. Read more about our great custom fabrication products that we have engineered and made for our clients.
Contact Us now to talk to our friendly team, to get a free quote or to place an order.