From sheets to heavy-duty blocks, stock metals for the manufacturing industries come in various shapes and sizes. All of them must be shaped into specific dimensions to serve the public's need for metal parts. There's a new strategy making headway in the manufacturing industry, however, with metal fabrication and 3D printing. Explore this fascinating world that's primed to change how assembly lines and designers operate. Metal has the potential to be shaped into almost any form in only a few minutes.
Lasers and Expenses Influencing Early Use
From your car to the kitchen dishwasher, metal parts surround you every day. Every manufacturer must go through a painstaking process to design, fabricate and assemble those parts. The initial processes of 3D printing included specialized lasers and matching employees to run those machines. Although this scenario sounds appealing, the laser machines were extremely expensive. The employees had to be paid a premium amount too. The widespread, metal industry couldn't latch onto 3D technology because the pricing was just too high to fit into a standard, product budget.
Metal Powder and Sintering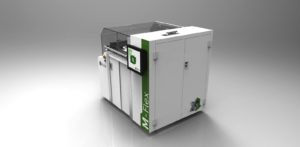 3D printing with plastic involves heat and extrusion processes. This strategy can't be used with metal, however, because it has a much higher melting point. Researchers experimented with various ideas to make an affordable 3D print possible . Current printing has this set of steps, including:
Laying out metal powder in a fine layer
Spraying a binder onto the powder layer
Repeating this process until a "part" is finally made in a stacked configuration
Sintering or heating occurs afterward as a means to strengthen the layers together. Although there are other variations on this production process, the rapid creation of parts changes every aspect of manufacturing from this point forward.
Strength and Lightweight Factors Drive Production Possibilities
Different metals have various weights, according to their atomic structure. They also bind differently because of molecular variations. With these facts in mind, production facilities have many choices for their products' construction and design. Fabricated parts can be extremely lightweight because of the chosen metals. Lightweight metal is extremely attractive to the aerospace, aircraft and construction industries. There are no sacrifices with strength either. As prices continue to drop for 3D metal printers, production managers count the minutes until they can start a new project for less money than originally planned.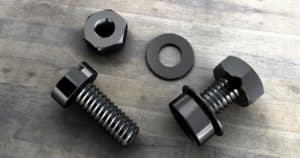 Intricate Parts Replicated With Ease
An obstacle to 3D printing in the beginning was intricate-part accuracy.
Tight tolerances for certain parts made printing an impossibility. However, improved technology surprises even the toughest critics today. You can print out these parts with tolerances that would please any engineer, such as:
Internal, lattice structures
Bolts
Wing nuts
The pricing to create these parts by using traditional methods is incredibly expensive when compared to 3D processes. This fact alone will revolutionize the metal industry as the technology grows in popularity.
Endless Creativity Possibilities

The metal industry has always been a sector with many limitations. Molds, casts and tooling always had design impediments, especially when it came to small and intricate parts. Engineering creativity was bound by these limitations. 3D printing has changed that thinking. To some degree, almost any imagined part can be physically created by today's technology. New or enhanced products are possible with lower, internal costs. Engineers remain optimistic as they know that their talents are no longer bound by production constraints.
Solving Material-Combination Dilemmas

Metals have a life of their own at times. Working with magnetic and nonmagnetic metals is often an engineering decision that has production issues. Molding them in the traditional sense creates material issues. With 3D printing, these metals can work side-by-side for the good of the product. Designs are no longer dictated by complementary metals. If an engineer wants two metals that typically repel each other, they have that production option.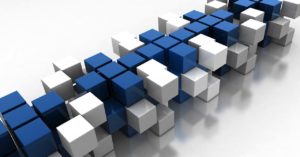 Saving Millions of Dollars in Manufacturing Costs

Manufacturing has always been a niche industry because of the tooling involved. Casts and molds must be made for each proprietary part. Changing any dimension of those parts creates a deficit in the product line's profits because those molds must be replaced by new ones. 3D printing gives manufacturers a chance to alter any part on a whim. One data line changed in the computer code might be the difference between a faulty and perfected part. Over the life of 3D printing, it may be possible to save millions of dollars on the production line alone.
No More Inventory Woes

Stocking parts at the retail or service end of the production line has always been a double-edged sword. Companies want to show that they have the means to service their customers, but holding too many parts in inventory is a costly part of the business world. With 3D printing, carrying too much inventory isn't a concern anymore. Businesses simply print out the parts that they need on a moment's notice.
Inspiring Mom-and-Pop Manufacturing

Because inventory management isn't such a big job anymore, small businesses have a chance at flourishing. A startup might have a unique idea for a gadget that serves a need in society. They aren't limited in their vision because of expensive parts being molded as prototypes. 3D printing opens up their business to a host of new customers. They simply need to get their name out to the public.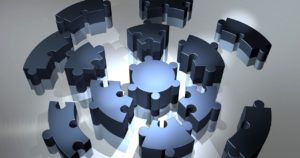 Reducing Waste at the Material and Labor Levels

Every business can now be green with their production line. Traditional casting and molding generates a lot of material waste. 3D printing only requires the materials necessary to do the job. Labor among workers is also streamlined. Assembly workers don't have to be hired in droves. Small groups within the business are only necessary for production work. Any other positions might be dedicated to sales, service or management.
Be on the lookout for innovative concepts from the youngest minds today. University-age students are discovering the power of metal fabrication and 3D printing for their engineering classes. Building prototypes with real strength in the classroom is just the first step toward greater prospects.
Custom Metal fabrication has met its next enhancement, and the future looks bright with possibilities.
You can read more about the 3D Metal Printing Process here.