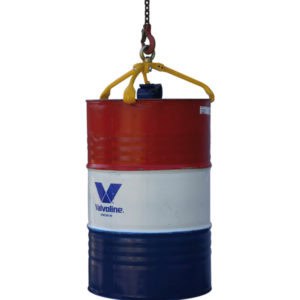 Safely shift and lift steel or plastic drums with Bremco's crane drum handling equipment.
Crane Drum Grab
Our crane drum grab allows you to safely extract a drum from a cluster without disturbing surrounding drums, and the clever design can be fitted to any lifting device.
Drum Lifting Chains
Our drum lifting chains eliminate the need for two separate lifting devices as it lifts drums with or without lids.
Engineered and manufactured in our local workshop, Bremco drum lifting chains and grabs are tested to meet Australian safety standards and proven to offer reliability in harsh conditions. Maintain the safety and efficiency of your work site with our superior crane drum handling products.
All products are finished with powder coating and we stand by our Australian made quality drum handling attachments with a money back guarantee.
We can also design and make custom solutions with our custom steel fabrication service. Contact our friendly team today for more information or to place your crane drum handling equipment order.