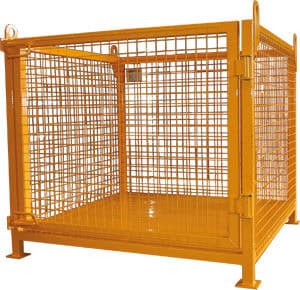 Bremco manufactures and distributes quality crane lifting attachments including:
All of our crane lifting attachments are manufactured, fully welded and proof load tested in accordance with Australian Standard AS4991, and AS1418.17 for our crane man box.
All units come with a standard compliance plate and serial number, allowing you to record this in your safety lifting register.
Our products are manufactured to the highest quality and meet strict engineering guidelines to conform with Australian standards, ensuring the attachments contribute to a safe work environment.
We are a proudly Australian owned business and we can even custom manufacture crane lift attachments to your requirements in our Australian workshop.
Contact Us now to find out more about our crane lifting & attachments range or to place an order.
Find out whether your Crane Lifting Attachment is Safe.
How do cranes lift heavy things?
Cranes combine simple machines to lift extremely heavy objects. These simple machines create mechanical advantage and can therefore move loads beyond the normal capacity of a human. They are generally equipped with a hoist rope, wire ropes, chains and sheaves, which can be used both to lift and lower materials and to move them horizontally.
What do cranes lift?
A crane is a machine that can be used both to lift and lower materials and to move them horizontally. It is mainly used for lifting and transporting heavy things such as construction site materials – steel beams, bricks, concrete pylons etc.,
What types of materials are lifted by the crane?
Cranes lift, transport and move horizontally heavy and awkward materials on construction sites and wharfs such as steel beams, bricks, concrete pylons and shipping containers.
How to lift a shipping container with a crane?
Gantry cranes are commonly used to lift shipping containers. Gantry cranes are built atop a gantry, a structure used to straddle a workspace or object. Gantry cranes range from small shops cranes used to list automobile engines, to enormous cranes, capable of lifting some of the heaviest loads in the world.
How to lift an excavator with a crane?
An extensive planning and preparation process is required before beginning any excavator hoisting operation, and it is recommended that excavator lifting should only be done by experienced professionals. Once planning is complete, the crane must then be set up on secure ground and the excavator needs to be prepared for rigging. Rigging then needs to be secured to all anchor points on the excavator, and it is important to ensure that rigging is even so that the excavator remains level during the lifting process.
How much weight can a crane lift?
The answer to 'how much can a crane lift' is not straightforward as it depends on the type and model of the crane in question and the nature of the job. The heaviest object lifted by a crane so far was a barge filled with water, which weighed in at 20,133 metric tons. This unbelievable feat was pulled off by the 'Taisun' crane at Yantai Raffles Shipyard, Yantai, China, in 2008 (source: Guinness World Records).
How much weight can a tower crane lift?
The lifting capacity of a tower crane depends on various factors, however, for a typical tower crane, the maximum lifting power is 18 metric tonnes.
How does a crane lift heavy loads?
The device uses one or more simple machines to create mechanical advantage and move loads beyond the normal capability of a human.
What is crane lifting?
Crane lifting is lifting using a type of machine called a crane, that can lift and lower materials and to move them horizontally. Cranes can lift heavy objects that are beyond the lifting capacity of humans and other forms of equipment.
What are crane lifting attachments?
Crane lifting attachments are pieces of equipment that attach to a crane and assist in the lifting of materials and even people. Examples of crane lifting attachments include lifting beams, spreader beams, safety cages and man cages.